Cultured fish raised in fish farms in Ehime prefecture upholds Japanese dining these days. In this program you will observe and participate in a part of fish cultivation.
Uwa-kai inland sea that has a complicated coastline of ria coast gives suitable conditions for fish farming. Red sea bream, yellowtail, tuna and striped horse mackerel as well as highly-graded fish served at expensive sushi restaurants are nurtured with great care in the farm. You will feed red sea bream, which Yawatahama produces the biggest amount in the country. In this tour a local fisherman also take you for Sabiki fishing on a boat. Sabiki way of jig-fishing is appropriate for beginners and children. We will provide you with necessary equipment; however, you are welcome to use your own fishing gear, in which case please let us know what you will bring with you. You can take home all fish you catch if you like, in which case please bring your own container.
Inquiry/Booking: Yawatahama FURUSATO (Hometown) Tourism Public Corporation
+81-894-22-0855 (available 9-17:00 [GMT+9] weekdays only)
1-1-1 Kitahama, Yawatahama, Ehime, 796-8501 Japan
*Please contact from here.
| | |
| --- | --- |
| Price | 4,600 yen (+tax) per person, for children of 7 years or older will be the same for adults, for children under 6 years will be no charge |
| Capacity | min. 2 to max. 4 people |
| Season | throughout the year |
| Duration | 13:30-16:30 |
| Venue | off Goda pier |
| Meeting/Breakup at | Goda pier |
| Things to bring | clothes and shoes for fishing, hat/cap, towels and drinks |
| Note | in case of bad weather the tour will be cancelled *The sea frequently gets rough in winter. |
FAQs
Q:How early do I need to book this tour?
A: In general, please contact us at least two weeks before.

Q:If I book the tour two weeks before, can you arrange the tour for sure?
A:Sorry, we won't be able to arrange your tour until we receive confirmation from the host organization.

Q:What about clothing and equipment?
A:We will provide you with necessary equipment; however, please prepare appropriate clothes for cooking and other items to be advised.

Q:How can I pay for my tour?
A:Please make the payment by bank transfer in advance.

Q:What if I have to cancel my tour?
A:If it is due to your own matter, the following cancellation fee will be charged.
・20% of the total price: 8-10 days prior to your scheduled date of tour
・30%: 2-7 days prior to the date
・40%: 1 day prior to the date
・50%: before the meeting time on the day
・100%: after the meeting time or no-show

【Important information】
・Please double check the capacity (number of people) that the host can organize the tour.
・Please arrange your own transportation to the designated meeting place. Detailed information including how to get there will be given once your booking is confirmed.
"Yawatahama FURUSATO (Hometown) Experience" Tour Program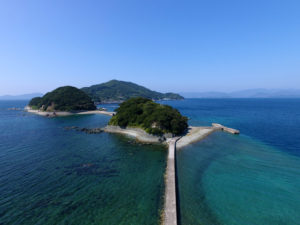 Yawatahama, surrounded by the great nature… sea, mountains and rivers… where mandarin (Mikan and other kinds of citrus) cultivation and fishing industry are flourishing, has developed as the West Entrance of Shikoku Island. This tour program is developed for visitors to experience its nature, streets, industries, life styles, etc. through different activities integrating with local people and learn richness of attractive country life.
*The number of activities is to be increased.
Yawatahama City…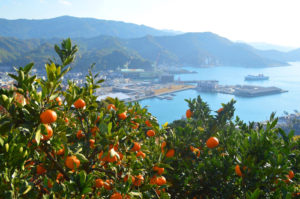 is located at the base of the Sada Misaki Peninsula, the western most area of Ehime Prefecture. The main industries include agriculture of mandarin citrus cultivation, fisheries, marine product processing and shipbuilding. Yawatahama is recognized as the place of Mandarins for its quality and amount of production. The fish market is one of the biggest in Shikoku Island. The Roadside Station Shop (Michi no Eki) Minato Oasis "Yawatahama Minatto" was established in 2013 has had more than one million visitors every year since its opening. The city population is 33,798 (as of January 2019), and the area is 132.65 ㎢.