In this program you will learn the difficulties in growing Mikan mandarins and the farmers' skills and wisdom to improve the situations.
"Unshu kind of Mikan" mandarins are always on the table at everyone's living-dining room in the winter in Japan. Yawatahama is known as one of the best places that produce the highest quality Mikan in a large amount. Yawatahama Mikan grows in the mild climate with fresh sea breeze, which makes its taste and color superb.
This program gives you an opportunity to experience various seasonal farm work with local farmers who cultivate Unshu Mikan and other kinds of mandarins; e.g., fertilizer spreading and seedling fix-planting in March, pruning and trimming in April, bud thinning-out in May, Bankan mandarin fruit thinning-out and preparation for mulching in June, Mikan mandarine fruit thinning-out in July, Mikan mandarine fruit thinning-out and mulching in August, Mikan mandarine fruit thinning-out in September, and control of harmful insects, weeding and other maintenance work in March through September.
*Please note that this program is NOT available during the harvest season; i.e. no tasting of Mikan; however you will see the behind the scene of mandarin farming of Yawatahama Mikan. For those who are thinking about starting mandarin cultivation, this program can offer a lot of valuable experience.
Inquiry/Booking: Yawatahama FURUSATO (Hometown) Tourism Public Corporation
+81-894-22-0855 (available 9-17:00 [GMT+9] weekdays only)
1-1-1 Kitahama, Yawatahama, Ehime, 796-8501 Japan
*Please contact from here.
| | |
| --- | --- |
| Price | 3,000 yen (+tax) per person, for children of 7 years or older will be the same for adults, for children under 6 years will be no charge |
| Capacity | min. 2 to max. 4 people |
| Season | available in March to September |
| Duration | three hours between 9:00-17:00 |
| Venue | a mandarin farm in Yawatahama |
| Meeting/Breakup at | the designated farm to be informed |
| Things to bring | clothes and shoes for farm work, hat/cap, towels and drinks |
| Note | in case of bad weather the tour can be cancelled. |
FAQs
Q:How early do I need to book this tour?
A: In general, please contact us at least two weeks before.

Q:If I book the tour two weeks before, can you arrange the tour for sure?
A:Sorry, we won't be able to arrange your tour until we receive confirmation from the host organization.

Q:What about clothing and equipment?
A:We will provide you with necessary equipment; however, please prepare appropriate clothes for cooking and other items to be advised.

Q:How can I pay for my tour?
A:Please make the payment by bank transfer in advance.

Q:What if I have to cancel my tour?
A:If it is due to your own matter, the following cancellation fee will be charged.
・20% of the total price: 8-10 days prior to your scheduled date of tour
・30%: 2-7 days prior to the date
・40%: 1 day prior to the date
・50%: before the meeting time on the day
・100%: after the meeting time or no-show

【Important information】
・Please double check the capacity (number of people) that the host can organize the tour.
・Please arrange your own transportation to the designated meeting place. Detailed information including how to get there will be given once your booking is confirmed.
"Yawatahama FURUSATO (Hometown) Experience" Tour Program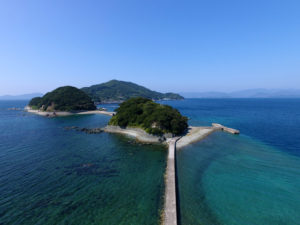 Yawatahama, surrounded by the great nature… sea, mountains and rivers… where mandarin (Mikan and other kinds of citrus) cultivation and fishing industry are flourishing, has developed as the West Entrance of Shikoku Island. This tour program is developed for visitors to experience its nature, streets, industries, life styles, etc. through different activities integrating with local people and learn richness of attractive country life.
*The number of activities is to be increased.
Yawatahama City…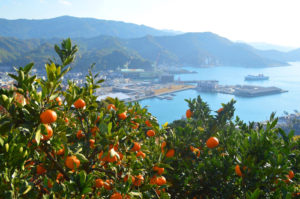 is located at the base of the Sada Misaki Peninsula, the western most area of Ehime Prefecture. The main industries include agriculture of mandarin citrus cultivation, fisheries, marine product processing and shipbuilding. Yawatahama is recognized as the place of Mandarins for its quality and amount of production. The fish market is one of the biggest in Shikoku Island. The Roadside Station Shop (Michi no Eki) Minato Oasis "Yawatahama Minatto" was established in 2013 has had more than one million visitors every year since its opening. The city population is 33,798 (as of January 2019), and the area is 132.65 ㎢.