The brick chimney of Umebijin Shuzo (Sake Brewery) is one of Yawatahama's landmarks.
Founded in 1916 (Taisho Era year 5), this brewery was named after its founder Mr. Umeichi Ueda and mild clear taste of their sake. In addition that their sake has reputation of high quality, their brewery is highly valued by its building which is a registered tangible cultural property. Letters of "U-ME-BI-JI-N HO-N-TE-N (head office)" are decorated with white tiles on the 23-meter-high brick chimney, which was built in commemoration of his coronation of Showa Emperor in 1928 (Showa Era year 3). The chimney has been fondly recognized by the locals. Their valuable industrial heritage of old facilities and equipment including ventilation system, storage tanks and squeezers have been being used in their brewery since early Showa Era to this day. They use ground water from 30 meters deep which origin starts from the nearby spiritual mountain Izushi Yama. Their clear-taste sake fermentation is carefully processed in the storage in which the cool temperature is controlled with insulator made with rice hull. Please visit Umebijin Shuzo Sake Brewery to learn how they produce sake, and enjoy tasting as well.
Inquiry/Booking: Yawatahama FURUSATO (Hometown) Tourism Public Corporation
+81-894-22-0855 (available 9-17:00 [GMT+9] weekdays only)
1-1-1 Kitahama, Yawatahama, Ehime, 796-8501 Japan
*Please contact from here.
| | |
| --- | --- |
| Price | 2,400 yen (+tax) per person, for children of 7 years or older will be the same for adults, for children under 6 years will be no charge |
| Capacity | min. 2 to max. 10 people |
| Season | available in May to November |
| Duration | one hour between 9:00-17:00 |
| Venue | Umebijin Shuzo Sake Brewery (1557 Saiwai machi, Yawatahama, Ehime) |
| Meeting/Breakup at | Umebijin Shuzo Sake Brewery |
FAQs
Q:How early do I need to book this tour?
A:In general, please contact us two weeks before the date you prefer.

Q:If I book the tour two weeks before, can you arrange the tour for sure?
A:Sorry, we won't be able to arrange your tour until we receive confirmation from the host organization.

Q:How long does this tour take?
A:It takes about one hour. 

Q:How can I pay for my tour?
A:Please make the payment by bank transfer in advance.

Q:What if I have to cancel my tour?
A:If it is due to your own matter, the following cancellation fee will be charged.
20% of the total price: 8-10 days prior to your scheduled date of tour 
30%: 2-7 days prior to the date
40%: 1 day prior to the date
50%: before the meeting time on the day
100%: after the meeting time or no-show

【Important information】
・Please double check the capacity (number of people) and months that the host can organize the tour.
・Please arrange your own transportation to the designated meeting place. Detailed information including how to get there will be given once your booking is confirmed.
"Yawatahama FURUSATO (Hometown) Experience" Tour Program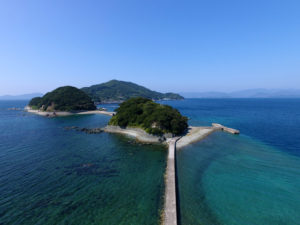 Yawatahama, surrounded by the great nature… sea, mountains and rivers… where mandarin (Mikan and other kinds of citrus) cultivation and fishing industry are flourishing, has developed as the West Entrance of Shikoku Island. This tour program is developed for visitors to experience its nature, streets, industries, life styles, etc. through different activities integrating with local people and learn richness of attractive country life.
*The number of activities is to be increased.
Yawatahama City…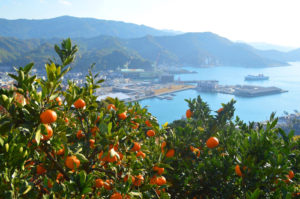 is located at the base of the Sada Misaki Peninsula, the western most area of Ehime Prefecture. The main industries include agriculture of mandarin citrus cultivation, fisheries, marine product processing and shipbuilding. Yawatahama is recognized as the place of Mandarins for its quality and amount of production. The fish market is one of the biggest in Shikoku Island. The Roadside Station Shop (Michi no Eki) Minato Oasis "Yawatahama Minatto" was established in 2013 has had more than one million visitors every year since its opening. The city population is 33,798 (as of January 2019), and the area is 132.65 ㎢.